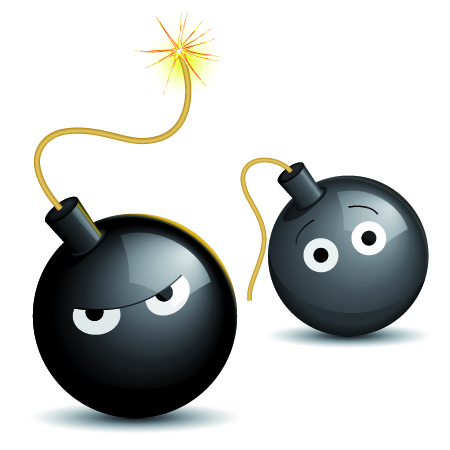 Dear Surviving Boston Bomber, Dzhokhar,


It is a week, today, that you and your brother bombed the Boston Marathon.
You murdered three innocent people who never hurt you directly or indirectly.
A couple in China lost their only child,
Lingzi Lu.

T
hey invested everything in her, for her future and theirs since their family was limited by China's One Child policy.
They don't even have the comfort of a remaining child to succor them in their mourning.
Another family lost their son.
Martin Richards.
He was just a boy waiting to cheer his father crossing race's finish line.
Do you remember ever feeling the excitement of cheering for your own father when you were so young?
What personal or impersonal thing did he do to harm you or your older brother that he deserved to die like that while his little sister lost her leg?
The last person, Krystal Campbell was there to cheer on friends and family.
She worked feeding people as a restaurant manager.
How interesting it is that someone who worked to nourish others was murdered by a couple of destroyers.
They were loved members of their families and communities.
Then there are the people you maimed forever as well as those who, thankfully, suffered lesser injures that were easier to treat from a medical point of view.
But what infuriates me, what is truly galling to me, was the intention to maim and cripple as many people as you could – to permanently alter their futures and rob utter strangers of their abilities to get by – whether to run for pleasure or to save themselves in the event of danger, to be independent physically and financially and all the rest that matters to them and their loved ones.
You and your brother murdered a cop who found his way in your path of destruction as you fled and sought to evade capture.
You stole him from his family and, again, from those who loved him, who he loved.
You deprived his community of his work and good will efforts.
Whatever so-called war you and your brother thought you were fighting and striking a blow over, they didn't even know existed.
News writers and pundits trying to piece together the whys and wherefores of your actions blame your older brother as the radical one who pulled you into this mess.
They say your brother didn't have any real American friends.
Probably not.
Friendship takes effort to build.
Friendship takes a certain amount of curiosity mixed with tolerance and a few other virtues.
The fact that he didn't have American friends speaks more about your brothers own character defects than anything else.
It doesn't matter how your brother dragged you into this terrorist crap.
It doesn't matter whether he and you were ideologues, hyper-religious true believers or anything else.
What you did was vicious and wrong.
Yet you chose to stay in it.
You chose to work with your brother in building those bombs and it seems you both had plans for even more.
But I think, somehow, you're actually more depraved than your big brother.
Last year you took our country's oath of citizenship.
You voluntarily became an American.
Were you already planning this bombing with your brother even then?
Then, the night of the bombing, you actually went and partied as though all was right in your world.
As though you were oblivious to the harm you did.
Now the people who thought you were friends with are going to be wondering for the rest of their lives about their judgment when they cultivated their association with you.
They befriended you with a certain level of trust and good will and you shit on them.
How are they ever going to trust in their own sense of who is a good person from here on out?
You betrayed them.
You betrayed friendship.
That, kiddo, is some serious deep corruption right there, really deviant.
Lastly, Dzhokhar, you betrayed your adopted country.
After all, you are an American.
For the time being.
You got caught, Dzhokhar. Hooray! You got caught. Your brother is dead, shot "from head to toe" in that firefight with the police.
The ironic cap to his demise is you drove over him with a car as you escaped, trying to save your own skin.
Wounded and hiding in a boat, you
were
caught.
Alive!
I'm so grateful for that.
I'm sure I'm in good company on that, because we do want you to face trial for your crimes.
We do want to see a jury convict you.
We do want to see a judge sentence you to prison.
And, lastly, I want to see you stripped of your U.S. citizenship.
You don't deserve it.
America has problems aplenty.
But you added to them.
You added to the prejudices of the Islamophobes.
You hurt people who had done you no harm.
You sold out to bigotry.
You added to the burdens of ordinary people struggling to get by in a tough economy manipulated by factors far beyond their control and influence.
You're just another killer, another destroyer, another corrupt actor, but you're no American.
Since late yesterday, there has been speculation as to whether you will ever speak again.
I don't care really.
I know a lot of our Senators and Congressmen want you to face the death penalty.
Everything you and your brother did certainly earned it.
Perversely though, I'd rather you live.
Live.
Without a voice, without the rights of a citizen, and imprisoned for the rest of your natural life in one of those dread communication management units where you will be forgotten and left to infamy.